"I had the idea of ​​developing a comfortable muzzle for my own dogs."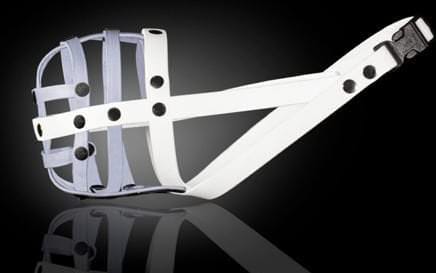 November 2012
How it all started
I had the idea to develop a comfortable muzzle for my own dogs. It shouldn't sit as badly as the 08/15 plastic muzzle. It always pinches somewhere and the rigid plastic constricts. In addition, it should not become rock hard as quickly as the leather muzzle types. My big one, drools a lot every now and then. I fiddled around with what material would be suitable. Then overnight I suddenly had the enlightening idea - why hadn't I figured it out earlier? I already knew the BioThane® material from other dog products - it's perfect! The same properties as leather but without the drawbacks. So let's go: I made test muzzles for my two wuffies. They were riveted with a punch and hammer ... This is how my BUMAS came about - BUnte MaSs muzzles.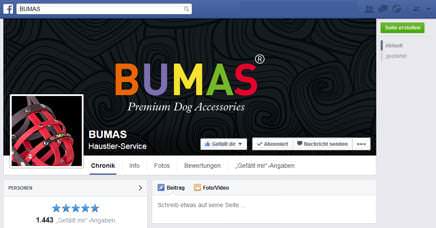 February 2013
The BUMAS Facebook page starts
I tell my idea around, including to a friend. She has a dog boutique and was instantly hooked. She asks me to offer the muzzles in her shop. After a few races and battles against the windmills of the bureaucracy, as far as the appropriate trade was concerned, the time had come. At the same time as I "move" into the world of sales, the BUMAS Facebook page also starts.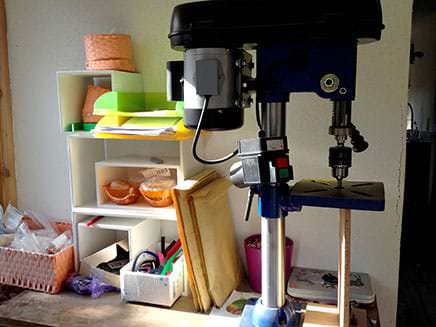 March 2013
Help!
Almost immediately I received the next request from a shop in Vienna. They also want to sell my BUMAS muzzles. I happily agreed, not knowing that all of my free time would soon be over! The demand continued to grow, and it soon became clear to me that I could no longer look after supplies on my own. I really needed help.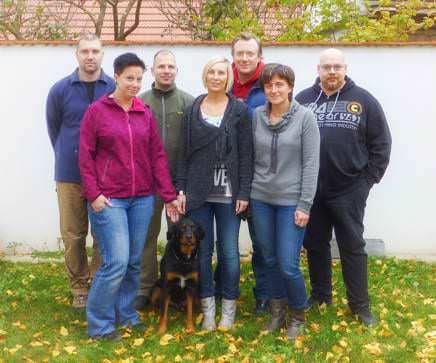 December 2013
Cavalry found
After a long search, I finally found a suitable company in Burgenland for the production of BUMAS muzzles! Since I really wanted to keep the production in Germany, the price-performance structure was difficult at first. But now I've found the most suitable partner in Pet-Care.

February 2014
BUMAS GmbH
In February of next year we founded BUMAS GmbH. The goal: to develop dog accessories that meet the highest requirements of humans AND dogs.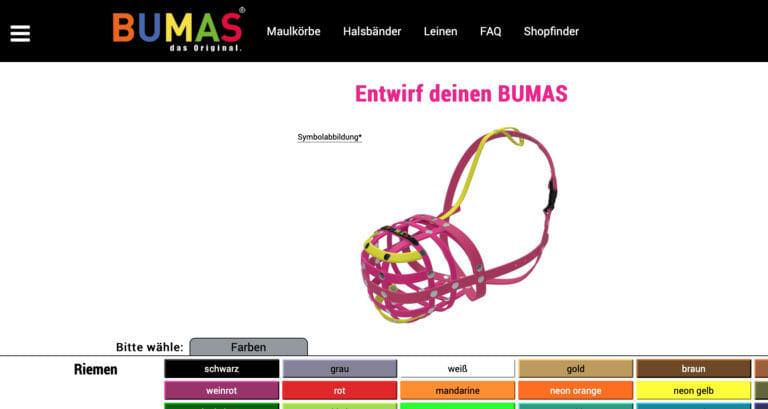 November 2014
BUMAS is online with www.bumas-muzzle.com first time
We design our first website with all information about our BUMAS muzzles. In the specially created "BUMAS Configurator", our customers design their own BUMAS muzzle.
February 2015
BUMAS Leashes
Many of our customers are frequently asking whether there are also leashes to match the BUMAS muzzle. Asked, done! We develop our first leash types. Of course, these are also available as custom-made products.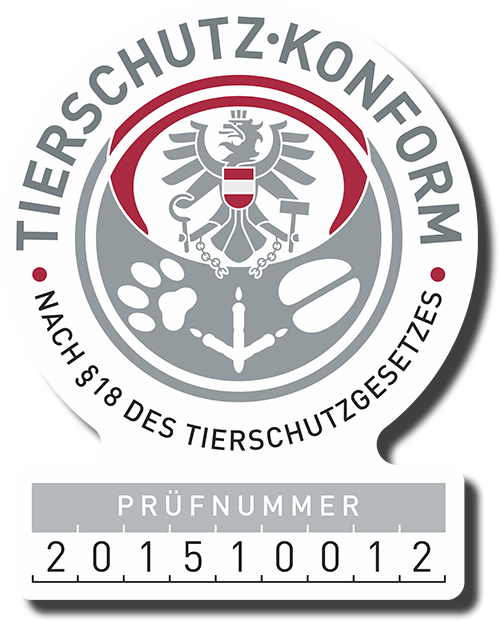 October 2015
The first animal welfare certified muzzle: BUMAS!
The expert body for species-appropriate animal husbandry and animal welfare is subordinate to the Federal Ministry of Health and was established at the University of Veterinary Medicine Vienna. Among other things, this expert body evaluates and labels pet accessories with a corresponding test mark. The BUMAS muzzle is the first dog muzzle to be awarded with the animal welfare certificate by this independent body.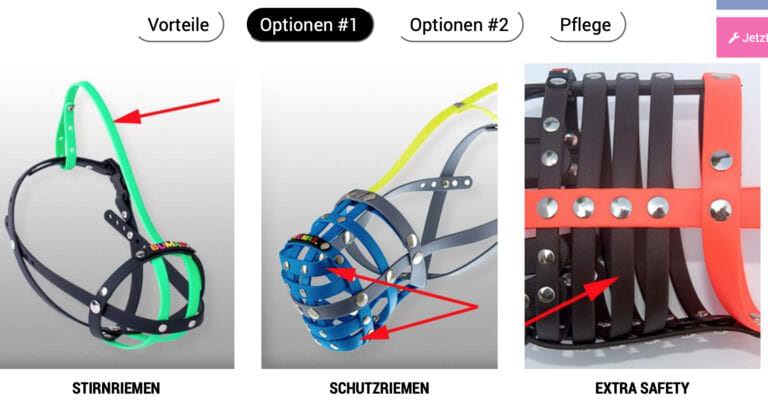 April 2016
The BUMAS muzzle continues to develop
The BUMAS muzzle continues to develop. Our standards and those of our customers are rising. That is why we are constantly developing the BUMAS. In the "BUMAS Configurator" you can now choose from numerous options and colours.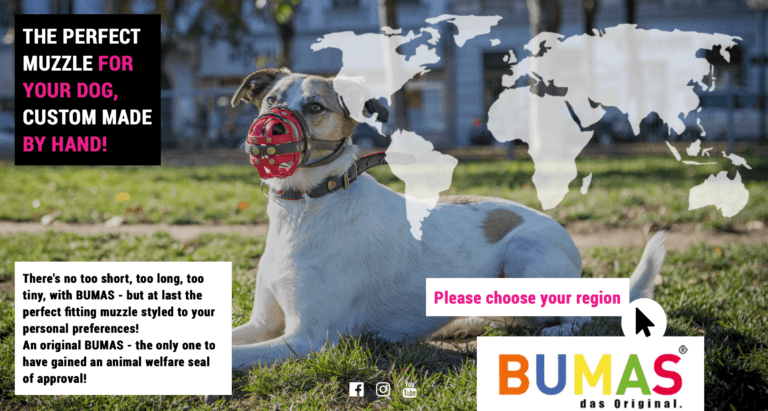 September 2016
We ship worldwide
Our BUMAS muzzles go around. We get requests from other countries and overseas every day. That's why we are starting our worldwide shipping.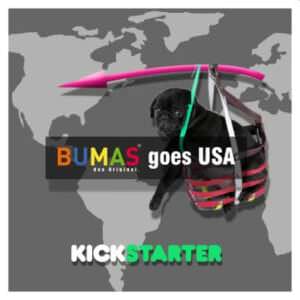 February 2017
Kick Starter USA
To make the whole world of muzzles even friendlier and more colourful, we launch our "Kick Starter USA" project at the beginning of 2017. With the claim "Help us change the image of dog muzzles", we reached the funding goal for the market entry in the USA on 08 March 2017.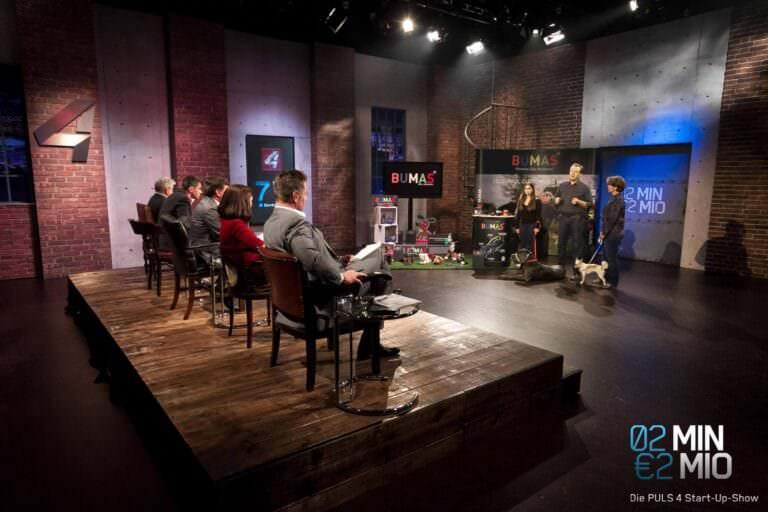 March 2017
BUMAS on TV
We actually make it into the Austrian start-up TV show "2 Minuten 2 Millionen" with the BUMAS muzzle. Our four-legged testimonials impressed everyone there. We are still being asked about the performance until today.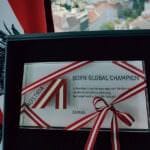 June 2017
"Born Global Champion"
Every year, the Österreichische Wirtschaftskammer (Austrian Chamber of Commerce) honours those companies that manage to be internationally successful at a very early stage. It awards these companies the title "Born Global Champion". BUMAS GmbH has been awarded with this valuable title.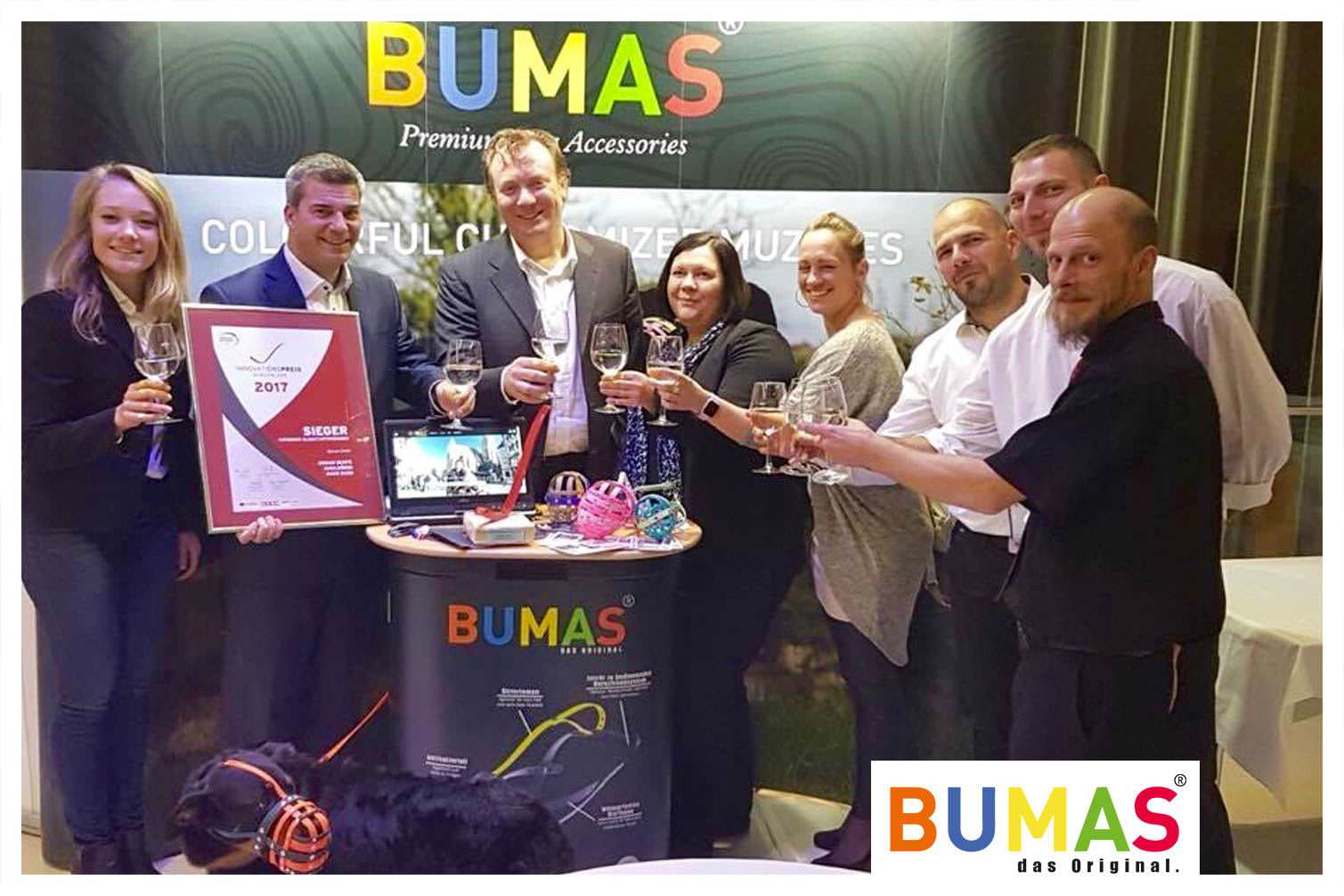 November 2017
"Innovation Award Burgenland" for BUMAS GmbH
The colourful BUMAS muzzles are nominated for the "Innovationspreis Burgendland". With numerous votes, BUMAS GmbH wins the innovation award in the category of micro-enterprises.
July 2018
Also available now: BUMAS collars
After the development of the BUMAS muzzles and BUMAS leashes, another product line is added. The BUMAS collars are available in different types. Like all BUMAS products, they are of course custom made. Nothing stands in the way of a trendy BUMAS set.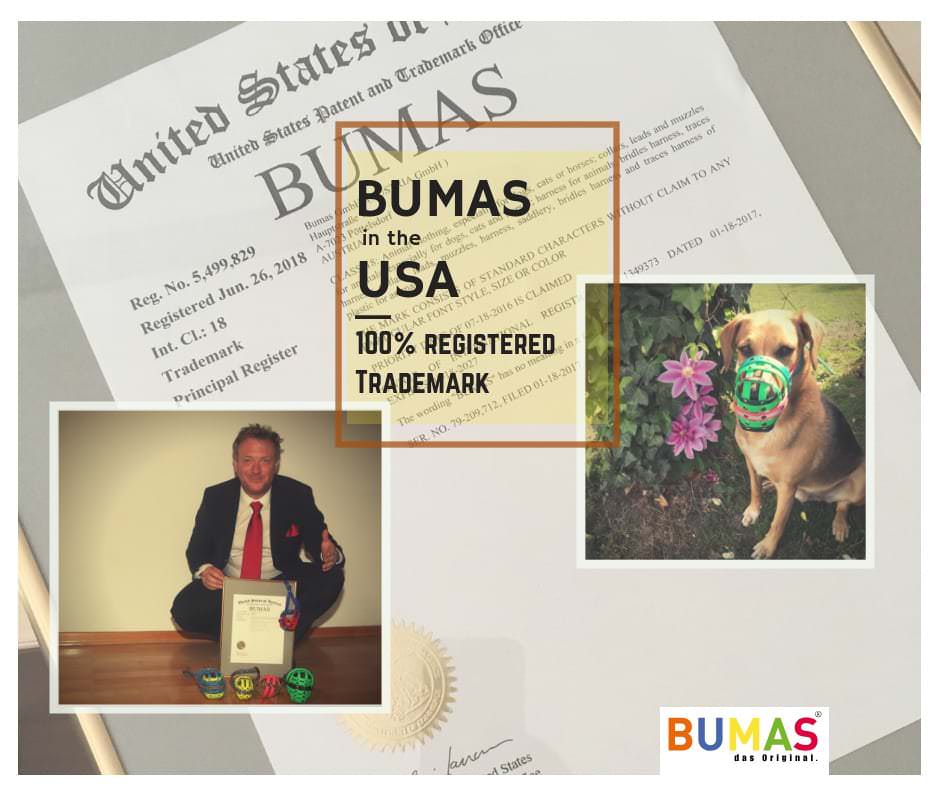 September 2018
"100% registered trademark in the USA"
Yes, it took a while after the market entry in the USA. But our joy is enormous! We finally get the long awaited "100% registered trademark in the USA" - certificate. We are all very excited about that.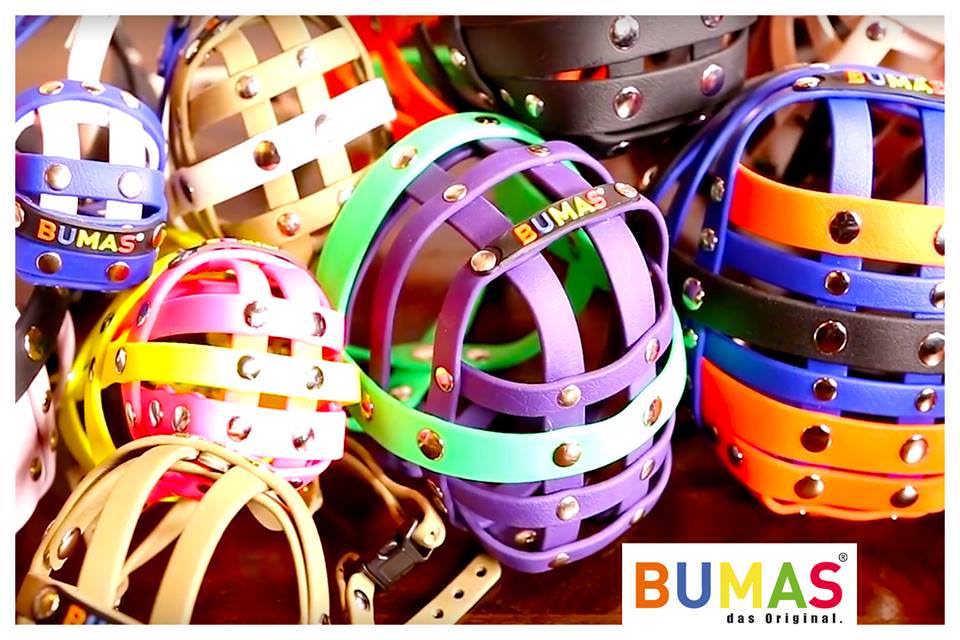 November 2018
BUMAS No. 20.000
At the end of 2018, we will produce the twenty-thousandth BUMAS custom made dog muzzle. This will be celebrated with a great raffle for our enthusiastic customers.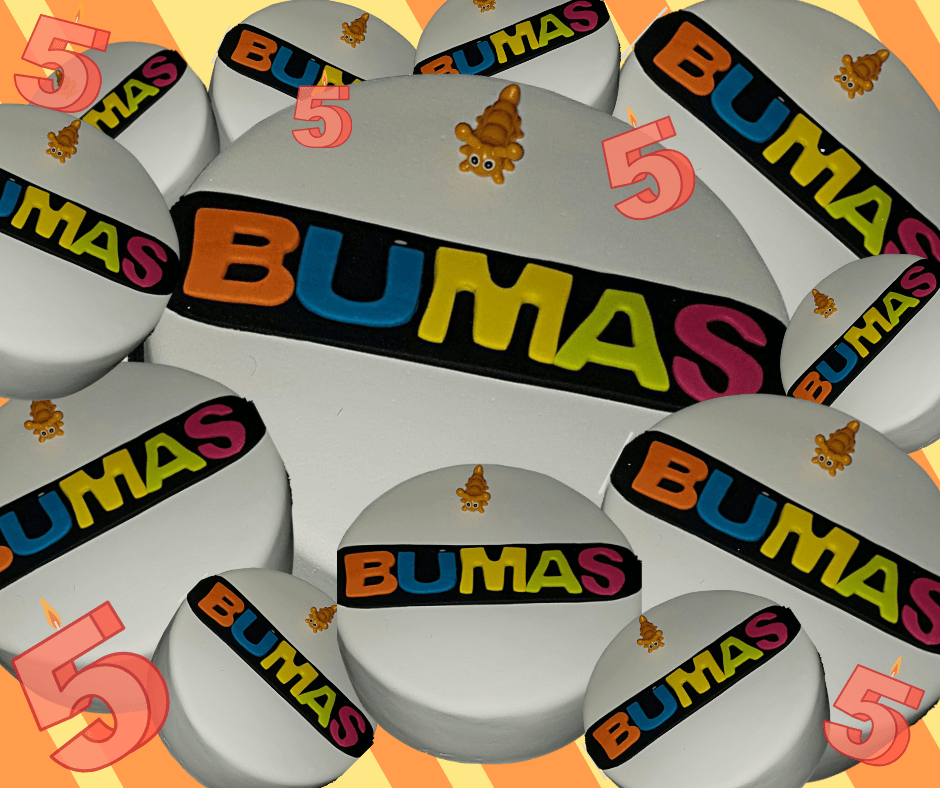 February 2019
Happy Birthday Baby
Happy Birthday Baby! BUMAS GmbH celebrates its 5th birthday, under the motto: We are not getting old, we are getting awesome! 😉 We have achieved great things. We have already exported to various 32 countries and are more motivated than ever. Our big thanks to the best and most loyal customers and all our BUMAS partners, without you this great success would not be possible!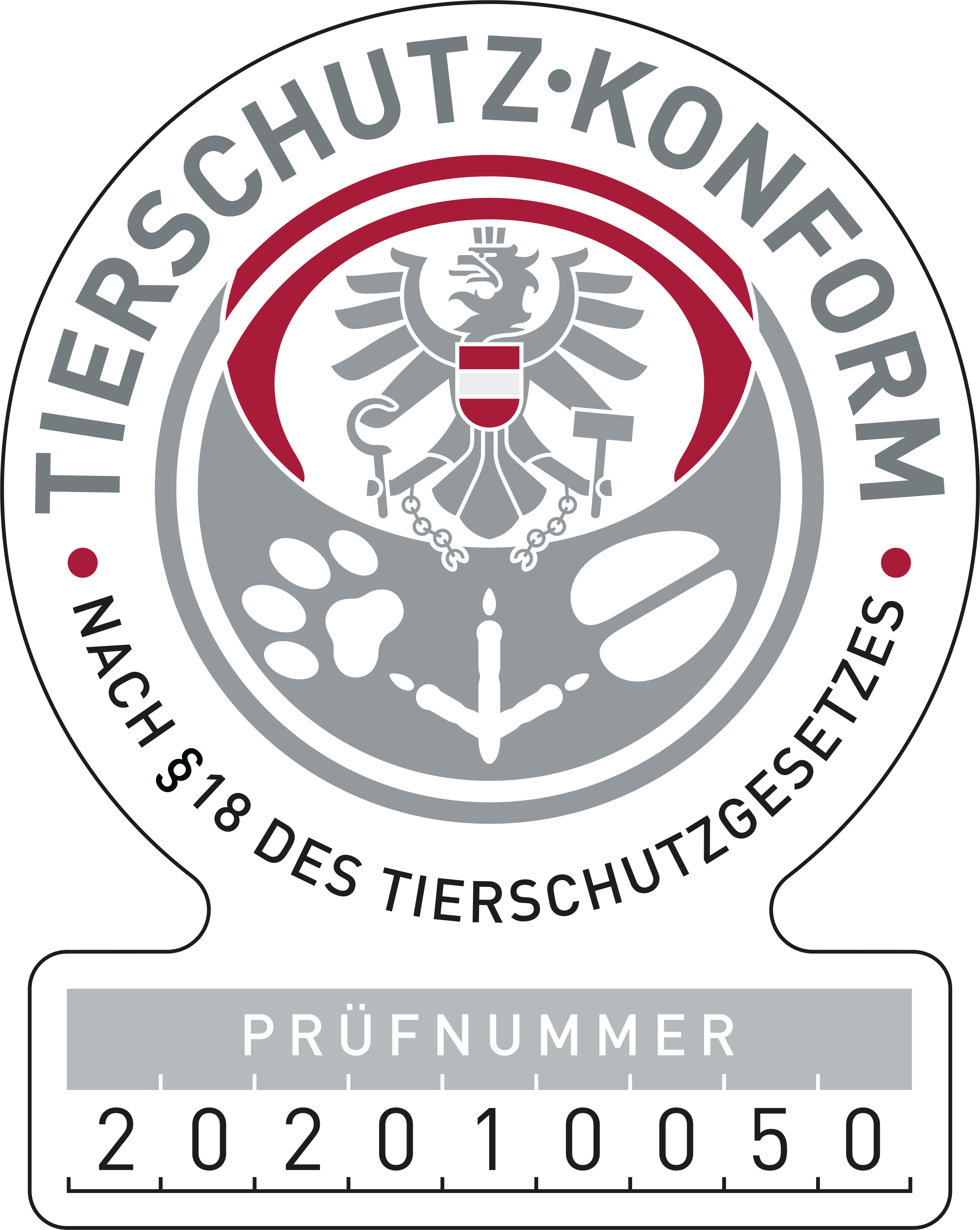 October 2020
Animal Welfare Certificate for BUMAS Collars
The Centre for Animal Welfare and Animal Welfare is under the authority of the Federal Ministry of Health and was established at the University of Veterinary Medicine Vienna. Among other things, this expert body evaluates and labels pet accessories with a corresponding test mark. After the BUMAS muzzle, the BUMAS collars are now also awarded the animal welfare certificate by this independent specialist body. This means that the entire BUMAS product range is animal welfare compliant!
Modern technology meets craftsmanship
Our products are produced exclusively in Austria. In Pöttelsdorf, Burgenland, state-of-the-art technology and traditional craftsmanship are combined. Our highly motivated employees work with passion on our handmade products. The muzzles, leashes and collars are made with loving care by hand. All employees receive fair salaries and have fair working conditions. Without them it would be impossible to inspire our customers with such high quality products. This is a clear commitment to quality and sustainability! Even though the production costs are higher than in Asia, for example.
Animal Welfare
We love animals!

That's why a portion of our profits regularly goes to regional animal welfare organisations. We are well aware of how difficult it is to do valuable animal welfare work. Especially in these times it is getting harder and harder to stay alive as a non-profit organisation. We know that animal welfare work demands a lot of time, energy and patience. And mostly in an honorary capacity. Therefore, a big THANK YOU from us to all active animal welfare activists, exactly you we want to support.

Our main concerns are:

★ Projects against illegal puppy trade
★ Support projects for animal shelters
★ Support for behavioural research projects
★ Donations of food and toys to animal shelters
★ and many more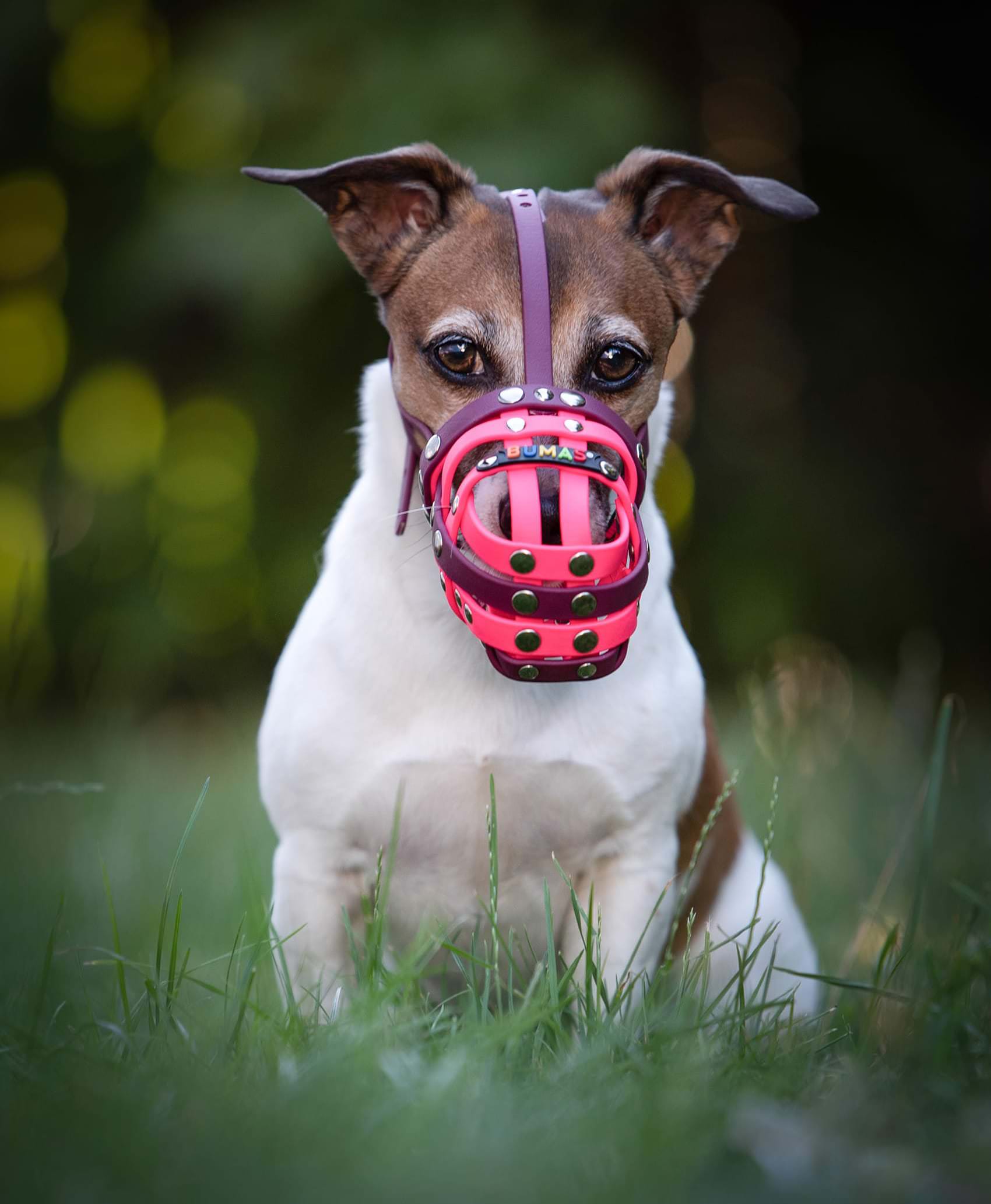 Animal Welfare Certificate
We are certified!
The Centre for Animal Welfare and Animal Husbandry is subordinate to the Federal Ministry of Health and was established at the University of Veterinary Medicine in Vienna.
Among other things, this expert body evaluates and labels pet accessories with a corresponding test mark. The assessment is based on scientific findings, legal principles and ethical considerations. The animal welfare label serves to clearly identify products that have been assessed by the expert body as positive by meeting the requirements of the Austrian Animal Welfare Act.

We received the valuable animal welfare certificate for the BUMAS muzzles in 2015. In October 2020, the BUMAS collars were also certified. This means that all BUMAS products are animal welfare compliant.
BUMAS gift vouchers
As a gift to make a responsible dog owner happy!