Colorful custom made muzzles
for your beloved dog.
We at BUMAS manufacture colorful muzzles, collars and leashes from BioThane® for your dog - excellent quality, handmade, customizable and made to measure.
Configure your muzzle now
Colourful BUMAS Dog Muzzles
Bist du auf der Suche nach einem funktionellen, coolen und stylishen Maulkorb? Ein bunter und bequemer Maulkorb? Dann bist du bei BUMAS richtig!
Höchster Tragekomfort durch einen  individuellen und maßgefertigten BUMAS Maulkorb! Jede Hundenase ist einzigartig! Daher wird jeder Maulkorb exakt an die Größe der Schnauze und auf das Wesen jedes Hundes produziert. Zwicken und drücken gehört somit der Vergangenheit an! Minischnauzen, flache Schnauzen, breite Schnauzen – durch die Fertigung anhand der genauen Maße, bekommt bei uns jeder Hund den besten BUMAS Maulkorb.
Der beste Maulkorb braucht besonderes Material: BioThane®. BUMAS Maulkörbe sind zu 100% aus BioThane®-Riemen und rostfreien Nieten gefertigt. Das schimmelresistente BioThane® ist außerdem leicht, reiß- und wasserfest. Diese Eigenschaften des Materials bietet den optimalen Tragekomfort für deinen Hund!
Bei der Farbgestaltung kannst du aus einer breiten Farbpalette wählen und deinen BUMAS individuell designen. Einem stylishen und coolen Hundemaulkorb steht nichts mehr im Wege!
Jeder einzelne BUMAS Maulkorb wird mit viel Liebe zum Detail in Österreich per Hand gefertigt. Für deinen Liebling nur das Beste!
Wir lieben Tiere! Deshalb geht ein Teil unseres Gewinns regelmäßig an regionale Tierschutz-Organisationen. Unser BUMAS Maulkorb ist außerdem tierschutz-zertifiziert.
Configure your muzzle now
Colourful BUMAS dog muzzles, collars and leashes - custom made for dogs
Colourful BUMAS dog muzzles are as individual as your dog. Also collars and leashes from BioThane® are available. Everything is handmade and custom-made. Because every dog is unique!
I was always looking for a suitable muzzle for Emma, but never found one. Our BUMAS fits perfectly and she loves to wear it!
I need the muzzle especially on vacation, but also in rescue dog squadron. Not only the perfect fit but also the easy cleaning convinced me. Simply practical!
We love our BUMAS muzzle and currently have two of them! For me nothing else comes close to their quality. We chose BUMAS because their products are bright easy to clean and durable. Measuring was easy and the turn around time was excellent. Quality product couldn't be happier! As a bonus the team have always been polite and helpful!
A Sharpei does not automatically fit in any muzzle. But the custom-made BUMAS fits perfectly, does not slip and is lightweight! I love the colours!
As Norbu is a livestock guarding dog, I use the muzzle often. Mostly when we travel and visit the veterinarian it's important he wears one. Thanks to the beautiful, bright colors, people are much more comfortable around him, but still give him the space he needs.
Kaito tends to react on other dogs, if they get too close and also he likes to eat everything he sees, so we introduced BUMAS muzzle to Kaito. Muzzles are such an amazing tool for dog owners who have fearful, reactive dogs. This tool has been the best thing my dog owns.
BUMAS are our daily companions. In a world of poison baits & co, they are the perfectly fitting protection for my pups. It's hard to imagine life without them! Carefree walking and hiking is possible at any time thanks to BUMAS! The super light BioThane® material and the perfect fit with enough room to pant and drink make BUMAS the absolute feel good muzzle. Not only they are comfortable to wear, but due to the bright colours, they are also beautiful to look at! Murphy, Elly & Loui wear them with pride!
Dog expertise
Developed in cooperation with an animal psychologist and dog trainer
BUMAS dog muzzles were developed by the well-known dog trainer and animal psychologist Verena Lanner. Owing to her support and know-how, we were able to create a product which takes both human and dogs' needs into account.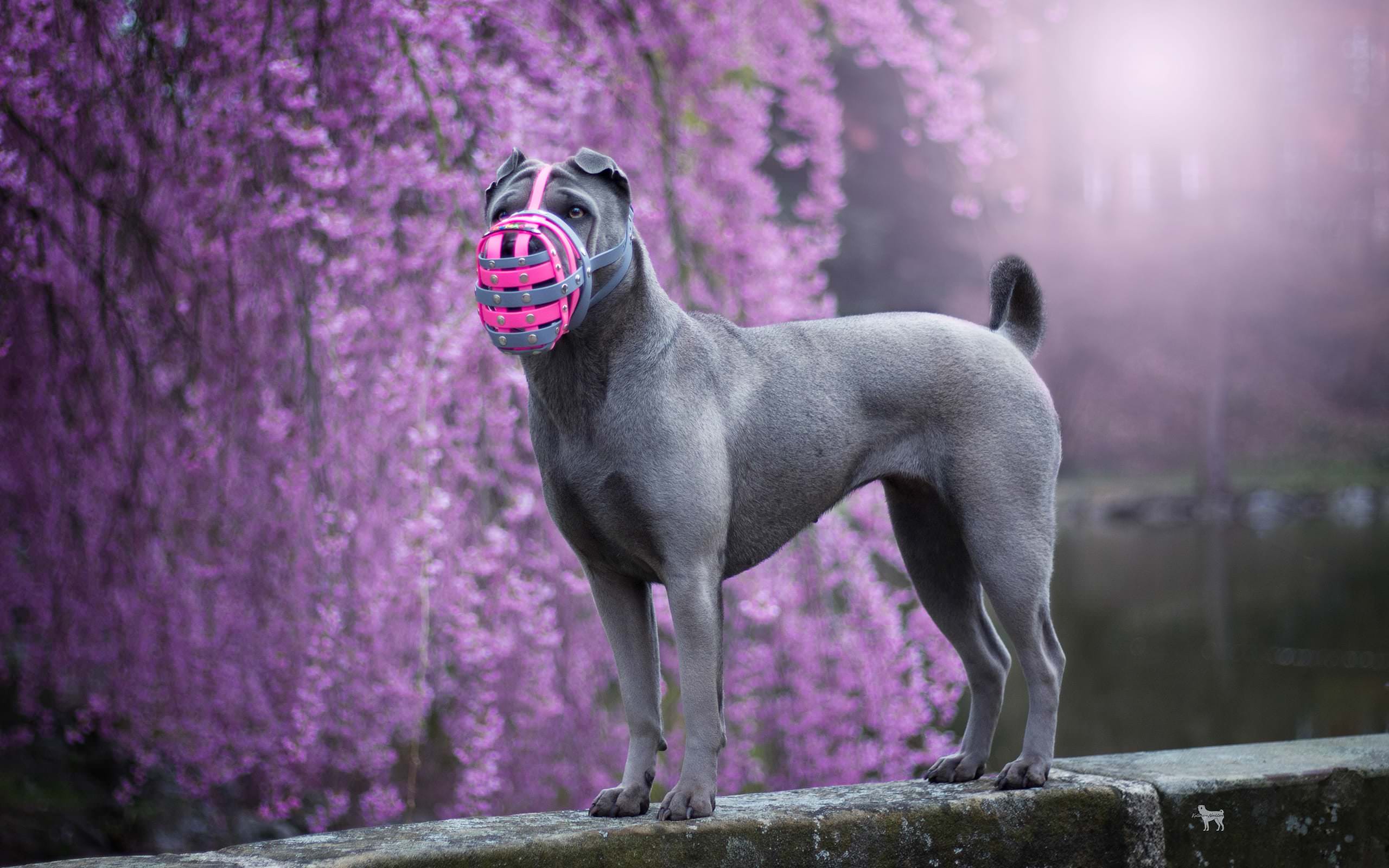 Animal welfare certificate
BUMAS dog muzzles were the first muzzles to receive this certificate
The Bureau for Animal Welfare was established at the University of Veterinary Medicine of Vienna and is subordinate to the Ministry of Health. Amongst other tasks, the bureau rates and designates pet accessories, awarding a conforming certificate. The assessment is based on scientific evidence, legal foundations and ethical considerations. The BUMAS muzzles have been positively certified and awarded.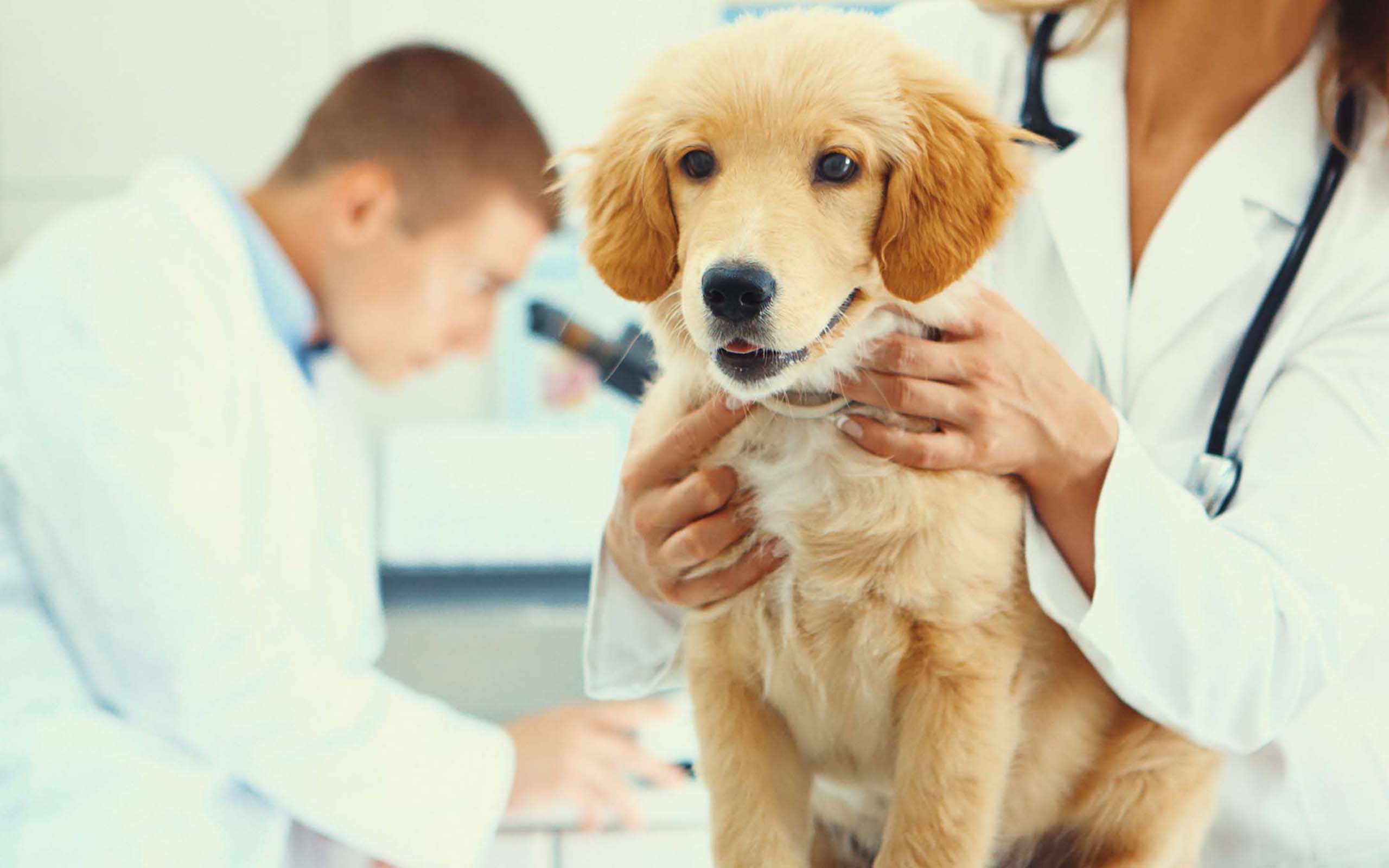 Feel comfortable
BUMAS dog muzzles friendly and colorful
Friendly-looking, comfortable with a perfect fitWhen your dog is relaxed on your side. When you can be carefree in every situation. When suddenly everything fits perfectly, then it might be a BUMAS. No four-legged companion is like any other. Simply, every dog is original. And that is why every dog deserves a muzzle which is also original – a BUMAS. A dog muzzle that protects, without disturbing. Whether while playing, panting or drinking, on the go in the city or during a walk in the lush greenery.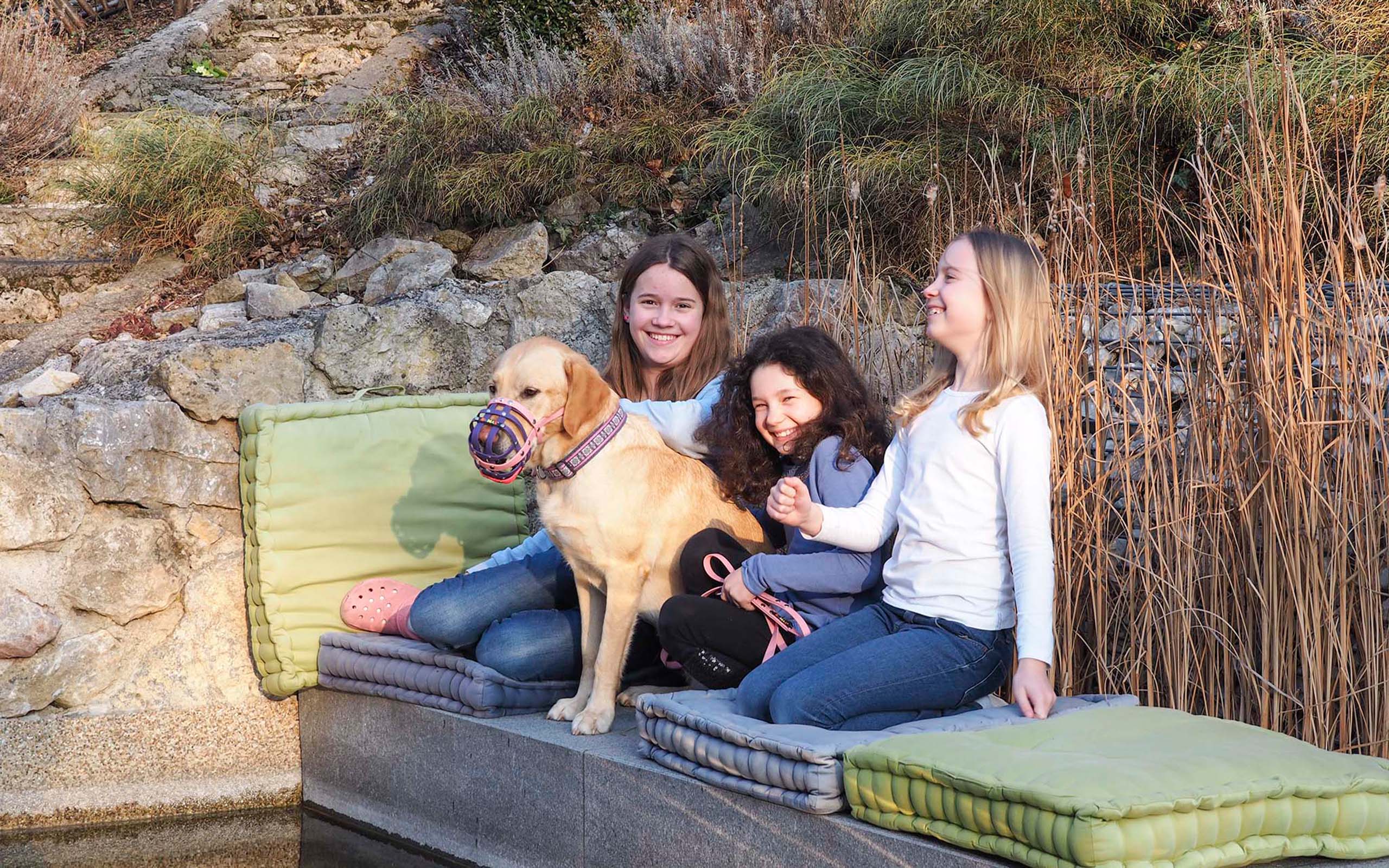 We love dogs
BUMAS dog muzzles have been developed to be comfortable, giving your dog and you the safety, confidence and freedom you both deserve.
Order now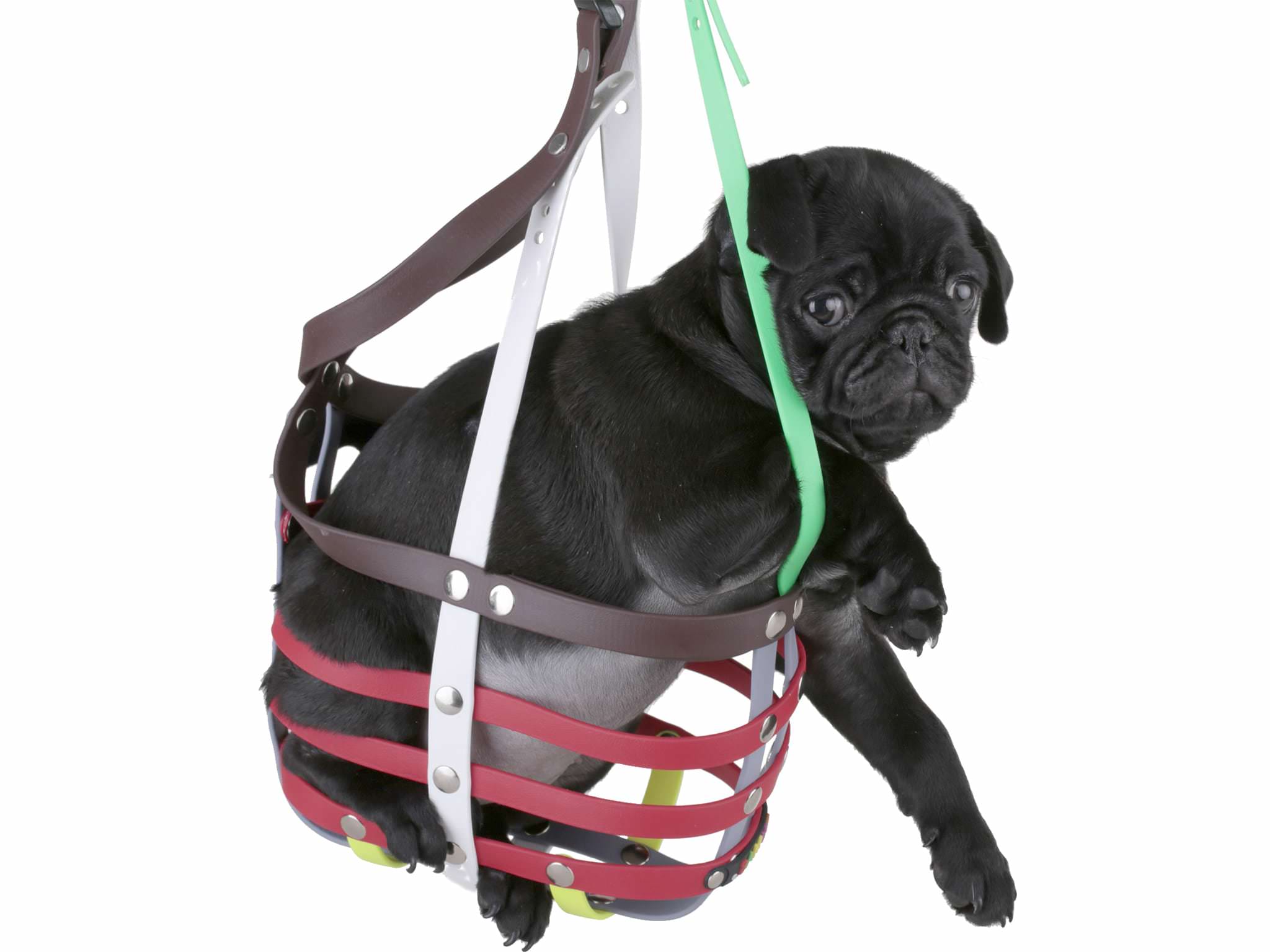 Bumas - Das Original
Safety, comfort and style
We are convinced to have developed the perfect dog muzzle for every "snout". Due to its colourful and friendly design, its comfortable and ergonomic fit. Because of the innovative material BioThane®. The result is a muzzle which is perfectly tuned to the individual needs of each dog. A need for comfort, lightweight and a high-level of wearing comfort. As well as the owner's need for hygiene, fashion and easy handling. These are requirements BUMAS fulfills.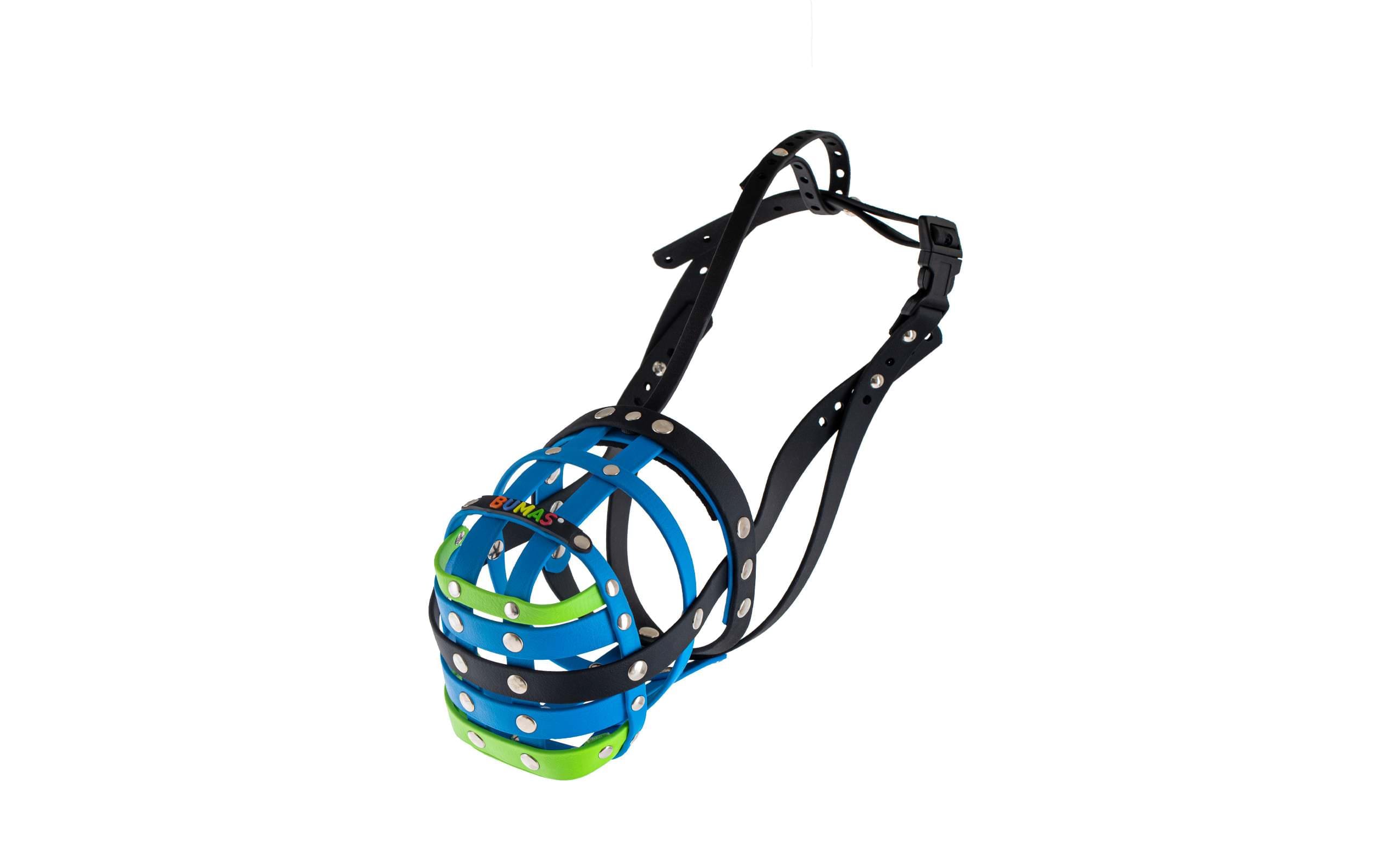 Ambassador
For a better image of dog muzzles in the interest of our dogs
"There are several muzzles on the market. But only a few fit perfectly. Most muzzles look as uncomfortable as they probably are. They are not worn with pleasure and are optically, well, not quiet a highlight." As dog owner you might identify with this thought only too well. Finally, with BUMAS there is an alternative. Probably the best alternative on the market. A muzzle made from durable, odorless, mould resistant material. In several different colours with many extra options. BUMAS dog muzzles are custom made in Austrian handwork. It is stylish and comfortable. Due to its many colours it appears friendly. Making dog owners and passersby relaxed and feel safe in every situation.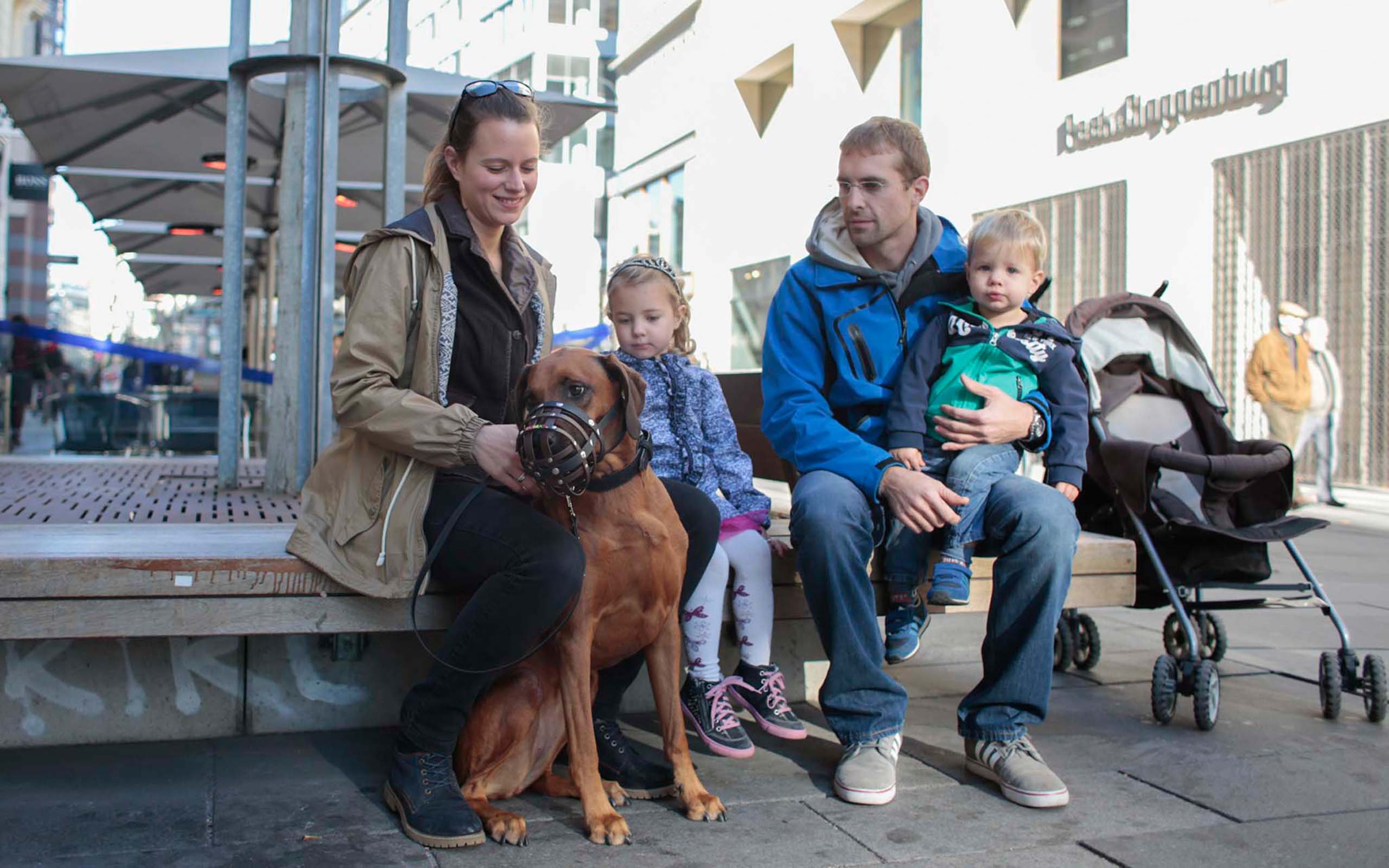 BUMAS gift vouchers
As a gift to make a responsible dog owner happy!